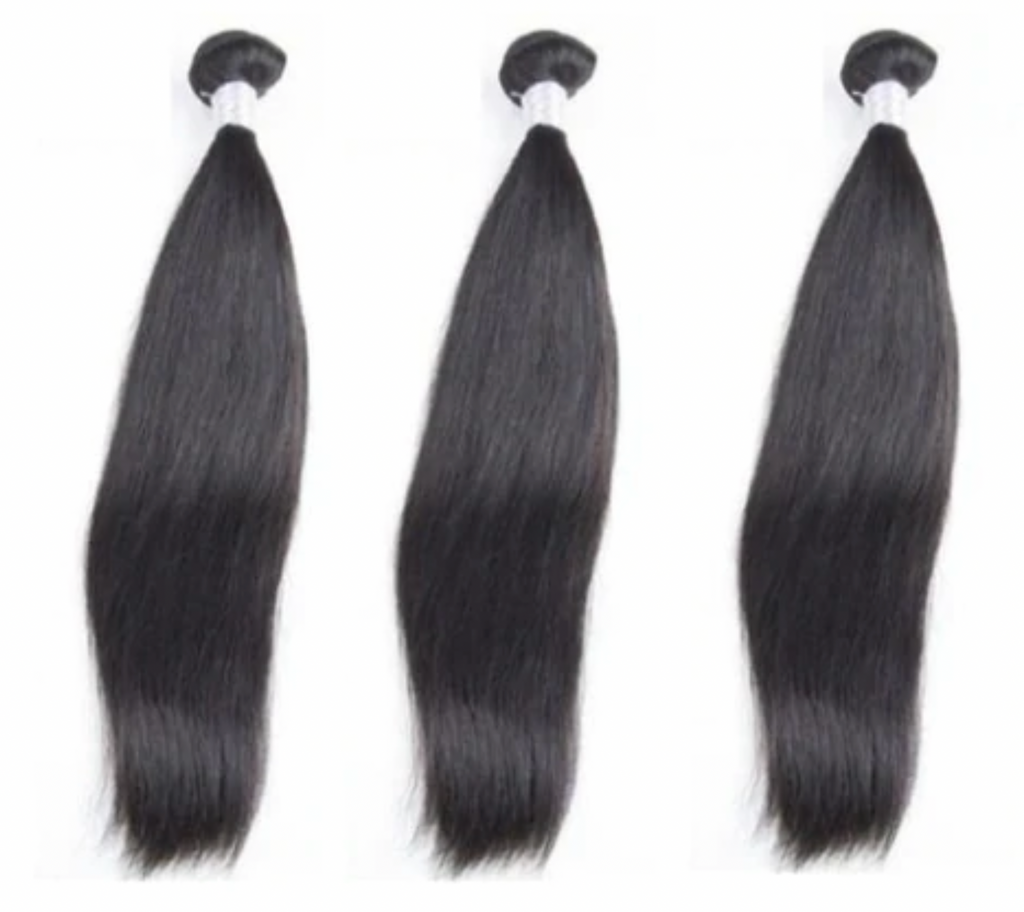 Ships From USA - (All orders ship within 3 to 5 Business Days)
Size: 12-30 inches
Bundle Type: Machine Weft
Hair Grade: 8A
Texture: Straight Hair
Hair Type: Brazilian, Peruvian, and Malaysian
No bad smell, tangling, or shedding
Material Grade: Virgin Hair
Natural Color
Suitable for dying: All Colors
Weight: 100g per bundle (300g per lot)
Lot 3 pieces (3 bundles)
Hair Maintenance (Leave-in Conditioner) -  To keep freash hair after install apply a leave-in conditioner to the weave, and your natural hair, after each shampoo. A dime-sized amount of product should be more than enough. Massage in with your fingers, coating the gently in one direction downward. To freshen up during in-between washes, just apply the leave-in conditioner to the dry weave. Visit the Hair-N-Paris Blog for mor details on hair care. Avoid heavy oils because they weight the weave hair down and if to much oil is applied it could cause tangles and matting. If the hair loses it's luster, especially after a few washings, you can use a minimal amount of coconut oil.